Employment & Education - a Life Tool
Canefields Clubhouse highly values employment and education opportunities for members struggling with their mental health. Therefore ongoing opportunities are sought from local businesses, community partners, training and educational institutions.
Likewise many initiatives and activities are offered to our members. Including certificated training, Job Club (see below), computer literacy etc.  Also Transitional Employment (TE) and Social Enterprise positions are sourced from local businesses. While partnerships with employment agencies also play an important role.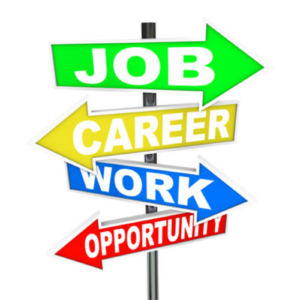 Transitional Employment (TE)
Therefore, a member can gain or regain the skills and confidence necessary to have a job.  All while being employed in a "real world" position.
TE positions are limited to 6-9 months. Also, the only need for the member is to be part of the Work Ordered Day. Ofcourse the member has to express the desire to seek employment and education.
Transitional Employment (TE) is unique and effective. It offers security to the member and the employer. Through the TE program, employers have the guarantee/security of no absenteeism.
Canefields Clubhouse will always fill the shift with a qualified staff member if the employee cannot make it. This security is vital for the good, healthy and normal return to the workforce. Managing mental health while in a new position can be very stressful.
Because members can regress in their return to work, they are at greater risk of losing a job. TE positions allow members to focus their mental wellbeing without that risk.
Certainly, the objective of TE positions are for members to enjoy self management. Being a result of skills developed, they maintain their wellbeing in the new job. Therefore, members find enjoyment in their new role in society and put that feeling into the job.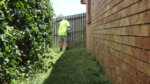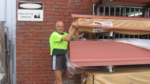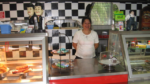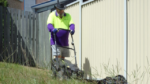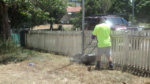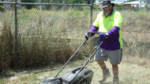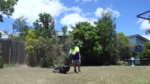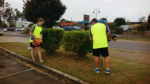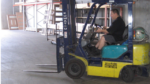 Supported Employment (SE)
A Supported Employment (SE) position is an opportunity that has no time-limit. The job belongs to the member. In SE, Canefields Clubhouse usually develops a relationship with the employer. Also, Canefields can help with training, problem solving and job site adjusts. SE jobs may be full or part-time and absences are not covered by a staff or members of Canefields Clubhouse.
Independent Employment (IE)
An IE position is a job found through the job market by the member. The member maintains their new job. However, the member with IE can still access and utilise clubhouse support. Most importantly they have continued support with their position.
Education & Training Opportunities
Focus on Education and Skills
Above all, we have  become partners with many education and training bodies. We work with local universities, TAFE and training providers. As a result, we are able to offer certified training for our members.
Qualifications in fields, such as community services, business, mental health and physical first aid etc. are available.
Staff, volunteers and members are regularly applying for funds, grants etc. Therefore training can usually be offered at little or no cost to members.
Currently, Canefields Clubhouse has acquired a partnership with Mylestones Employment to help our members find work. The team from Mylestones is at Clubhouse Thursdays to meet with our members.
Job Club by Canefields Clubhouse
Job Club is another program offered to out members. The club provides support and teaches the necessary skills needed to get that job.
Through group-based and peer supported work we improve members' skills.
How to search for employment
Be job ready
Interview skills
Write an effective resume
Complete Job Applications
Maintain Employment
Manage their mental health in the workplace
Delivered as a 2 hour session each week
Opportunity to assess education and employment goals
Staff and peers conduct group discussion and documentation.
Members develops a personal plan for the program
Specific, Measurable, Realistic, Time managed (SMART) goals.
During the program members will complete an assessment of their Workplace and Education needs. Also a goal setting plan.The plan has weekly workbooks that include content specific activities, tips to get that job.
The following list is just some of the activities of members.
Dish/Hand worker, Car Detailer, Garden Maintenance/Landscaping, Kitchen Hand, Glass Collector, General Maintenance, Cleaner, Day/Night Packer, General Labouring, Factory Hand, Administration Assistant, Library Assistant, General Office, File/Data Clerk, Mail Room Clerk, Catering Assistant, Retail Assistant, Warehouse Assistant.
We are proud to maintain strong relationships with employer partners such as: